This is part of a 7 city tour with Mobile Monday America sponsored by Nokia.
Sign up to demo your mobile app!
Nokia and Microsoft are sponsoring this event to promote their partnership and show off the type of apps you can build on Windows Phone platform!
Catering provided, make sure to RSVP!
Even if you have an app for another platform but WP7 is in the plans.. feel free to sign up to demo. This is mobile "show and tell" night.
http://momodfw.eventbrite.com/
Is HTML 5 the next trend for mobile?  Let's hear from experts and entreprenuers on their experience and opinion.
Sponsored by:
Moderator:
Matt Asay - Senior Vice President, Business Development - Strobe Inc.
Presenters: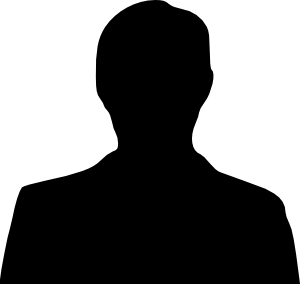 Daniel Zucker - Research Team Leader -  Nokia
Craig Walker - Chief Technology Officer - Xero
Roderic March - CEO - Nanocrowd
Brian Fling - Director - Pinchzoom
Tiffany Brown - Web Evangelist - Opera
Niels Boegholm - VP Products - MocoSpace
Date: August 8th, 2011

Mixer/Event Registration - 5:30pm - 7:00pm
Panel:  7:00pm Panel Begins
Cost: Free, but Registration is required to attend.
Location: Computer History Museum
Sponsored by:
Mobile 2.0 Coordinating Committee and Mobile Monday Austin are very
pleased to invite you to Mobile 2.0 2011,
[link]
, which
will be held on Thursday, September 1st in San Francisco at the Grand
Hyatt Hotel.
As a member of Mobile Monday Austin, we are offering you a 25%
discount on our published pricing if you register before August 15th.
Lee - SenchaCon is already featured in the article
[link]
______________________________ ______________
Lee Church
[link]
Howdy mobi-colleagues: we just posted a new piece on
AustinStartup.com called Mobile-palooza
[link]
with the intention of highlighting the major mobile conferences this
fall in our region. If you know of others (not counting MoMo and
Android Dev events), please let me know. We'll probably do a similar
Folks, a reminder this event is tonight! See below for details...
CEO

On Jun 30, 5:11 pm, "C. Enrique Ortiz" <enrique.or...@gmail.com>
wrote:
All, reminder about next Monday's event --> Tablet Development with
the RIM PlayBook | July 11, 2011
For more info and RSVP:[link]

More info below:

On Jun 30, 4:11 pm, "C. Enrique Ortiz" <enrique.or...@gmail.com>
wrote: